Here at Separators we have service technicians, and we have a technical service group. Service technicians are responsible for providing centrifuge service and maintenance to our customers all across the United States. They make our exceptional service a reality, and without them, Separators wouldn't be the company it is today.
Centrifuge Service with SeparatorS
Our service technicians excel in their abilities to service and maintain centrifuge equipment. They know these machines top to bottom, inside and out. But you know as well as I do that centrifuges do not function independently.
A centrifuge is one of many vital pieces of equipment material flows through as it's processed. And sometimes, process problems are attributed to an issue with the centrifuge when in reality they're caused by a problem occurring with equipment around the centrifuge. In these times, it's necessary to have an expert trained not only on centrifuge equipment but also the entire process the centrifuge plays a role in. That's where our technical service group comes in.
Introducing the Technical Service Group
Members of our technical service group are OEM trained and well-versed in anything and everything to do with centrifuges. Beyond the machines themselves, these individuals understand the processes occurring around centrifuges.
When process problems are due to these external factors – for example, issues related to water supply or air pressure – the issues need to be correctly diagnosed before they can be resolved, restoring process functionality. And the individuals responsible? I'd like you to meet Richard and Jordan.
Richard Schildwachter, Senior Technical Manager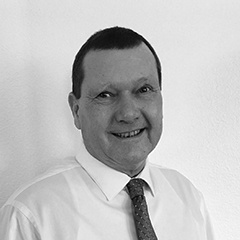 Richard has been with Separators for 13 years. Based in Paso Robles, California, Richard travels all around the United States to assess production facility workflows, diagnose process problems, and restore optimal plant functionality for our customers.
Richard has two decades of experience with centrifuge OEM GEO/Westfalia, and when it comes to this industry, his intelligence, skills, and capabilities are unmatched.
Jordan Vande Brake, Automation Manager
Jordan has been wit
h Separators for four years. Based out of Indianapolis, Indiana, Jordan shares his city with our headquarters, and as our Automation Manager, he brings a wealth of technological expertise to the team.
With eight years of dedicated experience working in the dairy industry and 11 years of automation experience, Jordan's areas of specialization keep our dairy industry customers processing at peak efficiency.
Stu Kelly & AJ Johannes, Technical Advisors
Stu and AJ are recent additions to the Separators team. Based in Indianapolis, Indiana, we're excited to have added their collective expertise and centrifugal knowledge to our technical service group.

How the Technical Service Group Helps
In addition to being ready to hop on a plane and travel to assess and diagnose needs within customer facilities, Richard and Jordan also provide consulting and training services to our customers. For example, if a customer hires new employees who need to know how to maintain and operate centrifuge equipment, either Richard or Jordan can come into a facility and train employees on the exact machines they'll be working on day-to-day.
Richard and Jordan also share their capabilities within our company. Of course, our service technicians know they can call on them, but it doesn't stop there. Richard and Jordan pass their knowledge on to members of our sales team, shop workers, and customer service employees too. They have a level of expertise that can only be gained by doing this type of work for decades, and we're beyond thankful they're willing to help in any way they can.