Looking to buy a centrifuge or parts? Then let's talk about the obvious: if you're spending a large chunk of your budget on equipment, you'll want to make sure that it's going to work (without any surprises).
While most centrifuges come with some sort of warranty, we're confident that our Separators warranty will protect your plant (and keep you up and running) should your parts or equipment fail to perform at 100%. Let's take a closer look at what that looks like.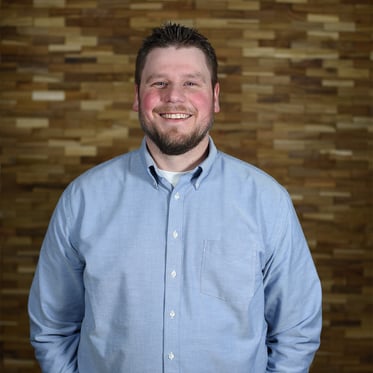 What is covered under warranty?
Mechanical issues directly related to the centrifuge
Shop repairs done in-house by the Separators team
Any work done during a

major or minor Separators service

Parts ordered from Separators (including OEM parts)
All of our warranties are dependent on your plant scheduling and completing major (annual) and minor (six-month) service with Separators so that we can keep an eye on your equipment and help make sure that everything is operating as it should.
We'll match (or exceed) OEM warranties
Buying a new centrifuge from an OEM often gives plants the peace of mind that their equipment will work as expected (and be fixed promptly if it experiences any issues).
Because we want to give our customers an added layer of confidence, we will work with you to put a warranty in place that offers the reassurance that if your centrifuge acts up or falls into disrepair because of an issue within the machine, we'll make it right.
Our remanufactured equipment isn't "used"
For anyone looking to buy a remanufactured centrifuge from Separators, there's one thing I like to drive home: you won't be buying "used" equipment. In fact, these centrifuges are essentially new — with the added benefit that they have a proven track record of working in a plant.
Our remanufactured equipment is repaired/rebuilt, tested, and tested again to ensure that it performs identically to a new piece of equipment. I'd argue that these centrifuges are more trustworthy than a new machine, seeing as we have rigorously tested it — and confirmed that it performs exactly as it should — before it's even brought onto your production floor.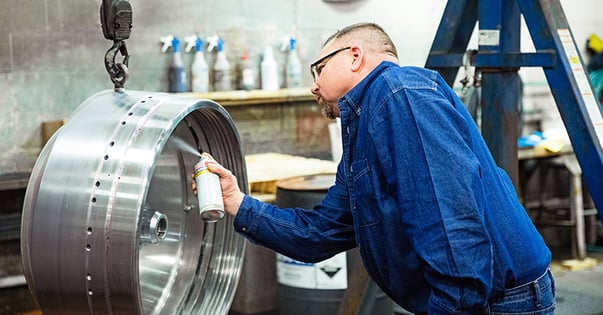 What voids a warranty?
Of course, there are always actions your plant can take that will void your warranty. But I think it's important to note that over the 8 years I've been at Separators, I've only heard of two warranty-related calls coming to our team — and one of those was caused by running the centrifuge dry, rather than actual equipment failure.
Who decides if an issue will be fixed under warranty?
At the end of the day, everyone here at Separators wants the best for you and your plant. (We don't do what we do just to nickel and dime our customers.)
However, there are times when we can't act on our warranty because the issue exists upstream or downstream of the centrifuge (or the centrifuge wasn't run correctly). While this will be the case for any warranty on a piece of equipment, we genuinely want to see our customers succeed. So, any time a customer calls about equipment under warranty, we immediately send out a Separators technician to look at your production line and your centrifuge to determine what damage has occurred (and where the damage originated).
Getting someone out to you promptly, then working with you to get you up and running, will always be our main priority.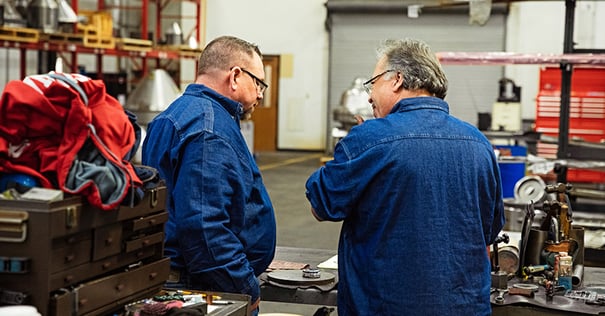 Need help with equipment under warranty?
There's nothing worse than facing downtime and getting forwarded from department to department in search of someone who can help set your warranty in motion. Because we are a tight-knit shop, the moment we hear that you're having an issue with a piece of equipment under warranty, we'll have you in contact with the right person.
While we don't need to act on warranty calls often, when we do, we get a technician out to your plant as fast as physically possible to take a look at the issue and determine if our equipment is the source of the problem. If it is, we'll make it right, whether that's shipping you a rental bowl so we can repair yours in our shop, or rushing our technician the parts needed to service your centrifuge and get you back up and running.
We promise to do right by you
At the end of the day, no company — Separators included — can guarantee that their equipment is going to arrive and perform flawlessly. But we can guarantee that if an issue occurs, we won't rest until it has been fixed.
Have questions about our warranty?