Does brand matter?
When it comes to making any large purchase, the answer is a resounding yes.
You invest time, energy, and research into creating a top-quality product. So it's only natural you'd want to invest in equipment with a reputation for quality, consistency, and longevity. But where should you start?
At Separators Inc., we provide you with the quality service, equipment, and parts you need to stay efficient and operational. That is why we are meticulous about the equipment we source.
While our loyalty is to our customers, and not equipment manufacturers, we want you to feel confident that you are not only receiving service rooted in decades of industry experience, but that you're also receiving equipment and parts that can stand the test of time.
Our technicians are experts in the top centrifuge brands on the market. Read on to learn which brands have established a proven track record for designing long-lasting, energy-efficient centrifuges.
Tetra/Alfa Laval Inc.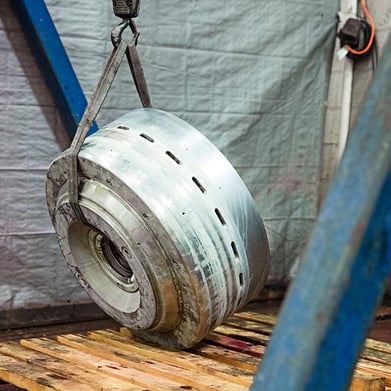 Tetra Pak was established in Sweden by its founder Ruben Rausing in 1951. Today, it has grown into a major food processing and packaging company that operates worldwide.
In 1991, Tetra Pak acquired Alfa Laval, an already established leader in food and dairy equipment. While the companies work separately, Tetra Pak acts as Alfa Laval's distributor and business partner in the dairy field.
When it comes to centrifuges, Alfa Laval boasts 130 years of innovation and expertise. They even invented the first disc stack separator, setting key groundwork for further advancements.
Alfa Laval centrifuges include an air-tight bowl and a hermetic design. Hermetic (airtight) seals on the inlet and outlet of the unit prevent oxygen from entering, resulting in significant energy savings.
In an Alfa Laval centrifuge, dairy product is fed through the bottom of the unit, rather than the top. Utilizing a bottom-fed design reduces pressure and ensures that your product is treated gently.
Alfa Laval centrifuges operate fully continuously, meaning they can run 24/7 because they self-clean by removing solids from nozzle-type separators. This is a great advantage over discontinuous separators, which must be stopped every few hours for solids to be removed by hand. Fully continuous equipment is built to save you time — and as a result — money.
Alfa Laval centrifuges contain fewer moving parts than traditional centrifuges, increasing their operational productivity and making maintenance and cleaning simpler. Their Unidisk design utilizes small spacers made from the same material as the discs themselves, which allows more discs to fit into a stack than in regular centrifuges, increasing flow capacity. Unlike traditional centrifuges that include gear or belt drives, Alfa Laval's centrifuges are crafted with only one shaft in the motor.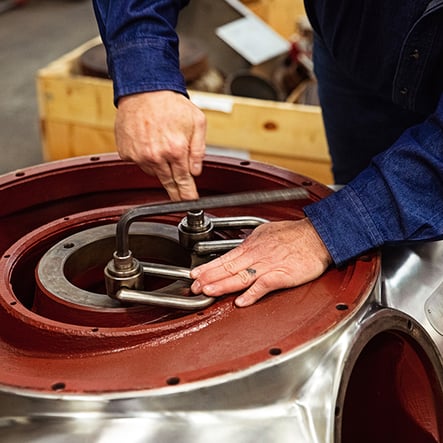 GEA
GEA is a well-known name in the dairy industry. The German company started off in metals trading, and today is one of the largest global providers of food processing technologies.
GEA boasts a wide selection of centrifuges specifically tailored to your dairy needs. Their products are equally effective at separating liquids from liquids as they are at separating liquids from solids.
GEA has been building centrifuges since 1893. With a focus on sustainability, the company aims to provide efficient equipment that saves energy, water, and disposal costs — and they're always find new ways to advance their technologies and improve.
Like Alfa Laval, all GEA centrifuges are self-cleaning and effective at limiting maintenance downtime.
GEA manufactures centrifuge separators equipped with gear drive, belt drive, direct drive, or integrated direct drive. Integrated direct drive is their latest technological advancement, with separators that include a smaller number of parts than traditional centrifuges. This makes it easier to remove individual components, such as the spindle, without disassembling the entire unit. This, in turn, simplifies the maintenance and cleaning process.
We want your equipment to last.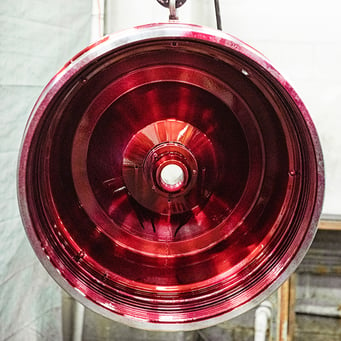 At Separators, we prioritize working with top manufacturers that strive to create durable, reliable, and technologically advanced centrifuges. Check out our available equipment for great centrifuges from these trusted brands.
No matter the brand, regularly scheduled maintenance is key to keeping your equipment running at peak efficiency. At Separators, we offer full-service centrifuge care for regular maintenance and emergency repairs. Whether your equipment is GEA or Tetra Pak, we have the expertise to keep you up and running.