2019 was full of surprises for the dairy industry. Two major players in the industry announced closures, and companies along with their consumers are wondering one thing: what's in store for 2020? This year is shaping up to be an interesting one, with the increased pressure on companies to innovate and redirect the decline in demand.
The top dairy companies are going to be utilizing three distinct dairy industry trends in order to get ahead this year. Dairy industry growth will depend on new innovations from these organizations, and the drive to meet new demands from consumers. Keep reading for a breakdown of our top three dairy trends and one example of dairy innovation in action.
1. Sustainability
One of the largest trends taking shape in the dairy industry currently is sustainable practices. Consumers are more active in their decision making today than they have ever been. According to an article from Forbes Magazine, 88 percent of customers want to buy from companies that help them make a difference.
This is one of many dairy industry trends that relates to conscious consumers, whose numbers are increasing every year. Top dairy companies are looking for a way to cater to the conscious consumer by adopting more sustainable practices. These practices can take place in three different categories: economic, social, and environmental conditions.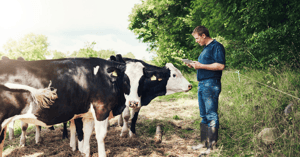 If anything about the way you do business has a negative impact on the environment, the economy, or a social group, then you're going to have a very hard time convincing customers to buy your products. That's why dairy industry growth heavily depends on companies taking ownership of their negative impacts by reusing waste, saving water, and making sure the air stays clean.
2. New Flavors
One of the larger dairy industry trends is the push for new flavors. Plenty of people who wander the aisles of the grocery store remember a time when you had three choices for milk in the cafeteria: white, chocolate, and strawberry. Now, consumers are excited to hear that they can try new flavors.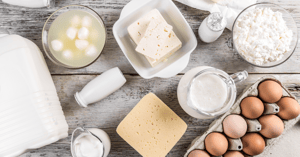 New flavors of milk are slowly being introduced into the market. Some flavors have been popular in other countries for a long time, including: vanilla, lime, and even coffee flavors. New flavors introduced by the top dairy companies in the United States are proving to be one of the largest dairy trends for 2020.
Other than new flavors for cow's milk, we're also seeing an influx of milk from other sources. No doubt you've heard of the rise of almond milk and oat milk. Dairy companies are seriously beginning to rethink milk from cows as the staple of the industry. 2020 will see this trend continue, and dairy industry growth heavily depends on rethinking common sources for one of our most common beverages.
3. Health Initiatives
A final dairy industry trend is an increased emphasis on health initiatives. So many beverage manufacturers are focusing on developing healthy drinks and foods that consumers love. Whether it's the health benefits of Kombucha or the development of plant-based proteins, companies are working hard to make healthy choices for their customers.
Top dairy companies are doing the same. Some companies are creating probiotic milk to cater to health-conscious consumers. Dairy products incorporating this trend will see a high degree of success in 2020. Keep a lookout for probiotic milk hitting store shelves soon.
You've also probably noticed healthier options for conventional dairy products as well. For instance, one of the top products right now is healthy alternatives to conventional ice cream. Low calorie dairy desserts are becoming increasingly popular as consumers are favoring products that are good for their health. We'll likely see more alternatives for milk products to hit grocery stores in 2020. The top dairy companies will need to find ways to modify products to cater to a health-conscious audience.
Dairy Innovation from a Top Company
Speaking of a growing need for innovation in dairy products, we wanted to share with you a product that stood out to us in 2019 — Chobani's second edition to their Milk Matters™ initiative, Farmer Batch. The company partnered with American Farmland Trust (AFT), a non-profit dedicated to protecting and promoting farmers' land and practices, and donating a portion of the profits of every new Farmer Batch Chobani® Greek Yogurt Milk & Cookies 4-pack to AFT — offering microgrants of up to $10,000. That's caught our attention when writing this blog.
Over the next year, we hope to see our dairy partners thrive with new and refreshing trends for our industry.