When it comes to centrifuges, having spare parts on hand can not only save you a headache, but it can save you downtime (and money). But what parts are worth having on hand, and what parts can you wait to purchase?
First, let's explain why having spare parts is a smart decision.
Why keep industrial centrifuge replacement parts on hand?
Let's say your centrifuge goes down and emergency service is required. While our technician might be able to get to your plant within a few hours, we can't do much without the right centrifuge parts. Having centrifuge parts on hand for your specific equipment helps make sure that our technicians can get right to work once we arrive for service.
This is all the more important as shipping becomes more expensive (and unreliable). And during winter months, having parts on hand will keep weather from causing additional delays in completing needed repairs.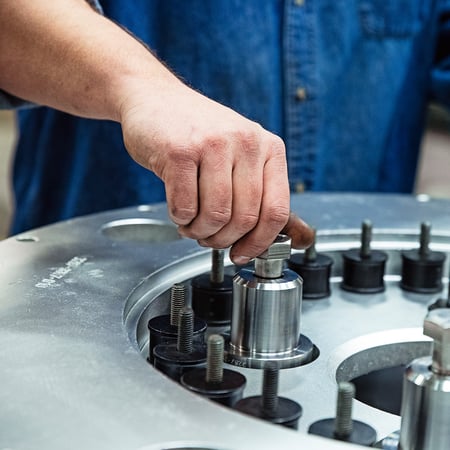 While you may not have budgeted to invest in extra parts, your investment could very well save you money (and downtime) in the future. As we like to remind our clients, you keep extra groceries in your pantry because you know you'll use them — likewise, the investment in spare parts today helps insure yourself for tomorrow.
What centrifuge machine parts should you keep in stock?
When it comes to investing in spare parts, we recommend keeping the following on hand:
Parts that need to be regularly replaced (e.g., gaskets). This helps ensure that you don't waste money on parts you won't use, but also keeps you from facing unexpected downtime because you don't have the right part available.
Extra discs. Because discs are prone to settling after time, having extra discs on hand can help you easily fill excess space.
A minor service kit. Our centrifuge best practice is to keep a minor service kit on hand in case of emergency. If our service technicians come out for emergency service, we will still ship a kit to your plant in case your kit is missing something; however, we always use what you have on hand first, and use what is in the new kit to replace what we took from your shelves. This helps keep your inventory circulating and helps ensure your parts are always in good condition for emergency repairs.
For plants with multiple industrial centrifuges, we also recommend having a major kit on hand to cover all of your bases in the event of a more serious event.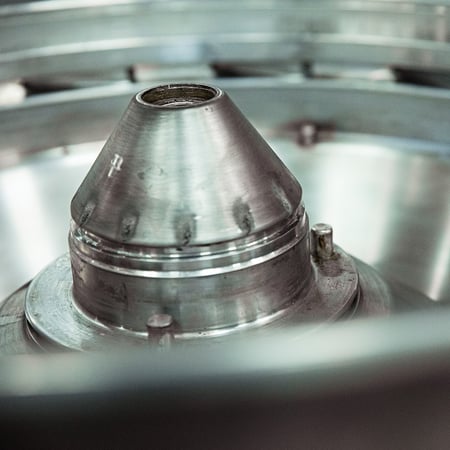 Why buy spare centrifuge parts from Separators?
You might be wondering what makes Separators so different from the OEM when it comes to ordering spare parts. Our parts department and offerings stand out for many reasons, but especially for these two qualities.
1. You can return any unused parts
When you order minor or major kits from the OEM, you likely won't have the option to return any unused parts once you've opened the box. This means unexpected costs for parts you may not need on your shelves, leading to lost budget (and storage space).
With Separators, we'll take back any unused parts that you do not need for your repair so that you only pay for what you need.
2. We have thousands of parts in stock and ready to ship
With thousands of parts in stock and ready to ship to your plant, we're here to fill all of your spare part needs. And our knowledgeable parts team is on standby 24/7/365 to get the right parts sent to your plant without delay.