It's no secret that regular centrifuge maintenance minimizes production downtime, extends the life of your equipment, and saves your team a lot of headaches (and money) in the long run.
Centrifuge services that can be completed at your facility narrow down to minor and major services. But what's the difference between the two? And how often do you need to complete each type?
Let's take a closer look at what is included within both minor and major services.
Minor Centrifuge Repair Services
Minor centrifuge service should be completed every 6 months. These visits allow our technicians to inspect your bowl. We recommend scheduling these out like clockwork to make sure that you stick to a steady schedule.
When our service techs arrive at your facility, they'll inspect (and be prepared to replace) the following "soft goods":
O-rings
Inlet outlet gaskets and seals
Main bowl gasket
Oil
Operating water device inspection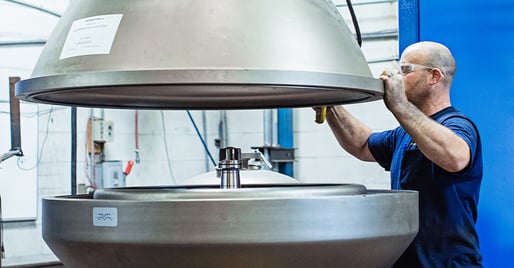 Minor Service That Brings Added Value
We like to say that there's nothing "minor" about our minor centrifuge services. In fact, you need regular minor and major services to reduce downtime and keep your facility running at peak performance.
With Separators, we'll help you identify not just what needs attention at the time of your minor inspection, but items that could require repair in the coming year. We'll sit down with you after each minor service and walk you through the necessary steps to keep your facility up and running smoothly. This not only saves you from unnecessary downtime and emergency services, but it saves you money (and a lot of headaches).
Major Centrifuge Repair Services
Major centrifuge service should be completed once a year. These visits give us a chance to look at your frame in addition to what we inspect and replace during a minor service.
When our service technician shows up at your facility to complete major service, they'll complete everything included in a minor service, as well as replace:
Bearings
Frame gaskets
Any parts that require replacing, as indicated in the minor service report
Our service technician will also inspect the major mechanical components of your centrifuge, including the:
Frame
Spindle
Gear
Pully
Couplers
Keep in mind that the typical life expectancy of a bearing is 2 years — anything over that is living on borrowed time. Changing out your bearings annually will minimize the chances of a bearing failure (which is one of the most common causes of costly crashes in plants).
We'll Review Your Service Report With You
After every minor and major service, we'll sit down with you to discuss the service report, which documents each part replaced during our inspection. Every service report provided to you also includes photos and a detailed list of repairs that are needed or will be necessary in the near future. This level of detail helps with both planning for downtime and budgeting for more expensive repairs.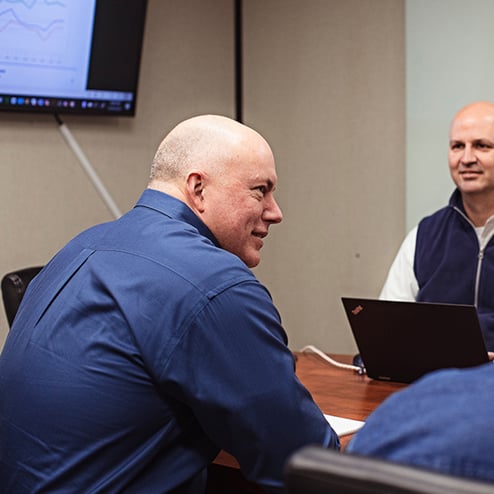 Request a Rental Centrifuge Bowl
Some of the necessary repairs included in your service report may require you to send your centrifuge bowl to our shop. We provide rental centrifuge bowls so that you don't experience downtime as your bowl receives necessary off-site services.
Create a Centrifuge Repair and Service Schedule
Can't remember the last time someone came out to your facility to look at your centrifuge? Looking to try a different company for your centrifuge service?
Whatever you need, get in touch with our team to schedule regular minor and major services.