If you're a large dairy company that requires centrifuge service, know that you can get those needs met by Separators. While it's true we're not an OEM, we're not working out of somebody's garage either. We are a full-scale company, headquartered in Indianapolis, IN, and we have centrifuge service technicians positioned all across the United States. We want you to consider us as your service provider not only because of our service and expertise, but because of our attention to safety and insurance needs as well.
When you service with us, you'll find yourself benefitting from superior service in a few key areas:
Service
Expertise
Insurance
Parts
Repair
Check out the rest of this blog for a breakdown on each one specifically. If you're looking to schedule a service call, scroll to the end of the page and place a call with us by following the link.
Service – Response Times You Can Count On
We take emergency service calls 24/7. If there's ever a centrifuge emergency, you can call us and someone will answer. When customers contact us to schedule a planned service, we accommodate their needs and schedule at a time that works for them. When emergency calls come in, we do our absolute best to send out a tech as soon as possible.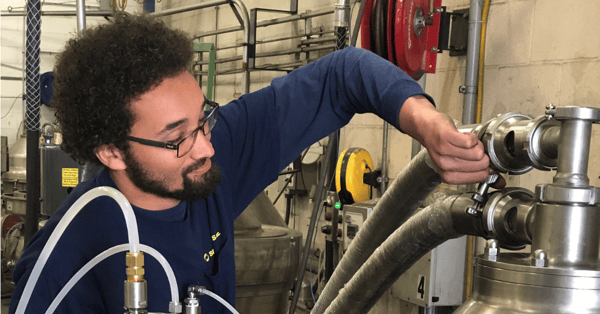 Various factors can affect response speed for emergency service calls, like location, machine type, tech availability, and weather. While we carry many parts in-stock, there is the occasional odd machine where we would need to order parts in, which can delay service. However, ordinarily, we can get a tech and the necessary parts to a customer within a day or two of the request.
Our quickness is a product of proximity. We have technicians in the field all across the U.S. It's easy to guarantee one will be within spitting-distance to you in a matter of hours instead of weeks. We don't have any weak links either. Each technician, regardless of location or years in the field, carries the same abundance of knowledge that our top technicians do. We wouldn't have it any other way.
Expertise – Unmatched in the Industry
Instead of working with one service provider for Alfa Laval equipment and another for Westfalia machines, our techs have experience working on models from both OEMs (and models from other OEMs, too). Since many large dairy separator plants have centrifuge equipment from multiple brands, they love being able to have one service provider for all of their machines.
We provide spare part kits specific to a customer's machine, while other providers sell kits that are grouped for multiple models. This second option leaves customers stuck with leftover parts that don't go with their specific machine. As an added benefit, we allow customers to return unused parts. If customers don't want to deal with leftover spare parts from a kit, they can choose to return them and we'll adjust their invoice.
More importantly, when working with another repair service you may come across an organization that doesn't understand your needs. Separators specializes in dairy. We know how downtime and repairs will affect your bottom line and how long each repair will put you out of production. When you work with us, you can know that we'll do everything in our power to mitigate the risk to your organization's productivity.
Insurance – We've Got You Covered
Both large and small dairy companies need certificates of insurance, but their requirements for the certificate may have some differences. For instance, larger dairy companies oftentimes require a third-party safety requirement, and smaller plants typically contact us directly for safety and insurance requirements.
We have the processes and procedures in place to meet the insurance and safety requirements of customers both large and small. For dairies that subscribe to safety organizations as a way to help them adhere to safety guidelines, we also work with those same third-parties in order to do business with them. When you work with Separators for dairy centrifuge service, know that we'll have the insurance and other documentation you require.
Centrifuge Parts and repair - Get your machine back up and running
It's every company's nightmare, but it's inevitable. Your machines will wear out eventually, it's just a matter of time. When that happens, you'll need a repair service that can get its hands on parts in a hurry. That's exactly what we specialize in. Not only do we deliver parts to you as soon as possible, but we also have the knowledge to install them regardless of make or model.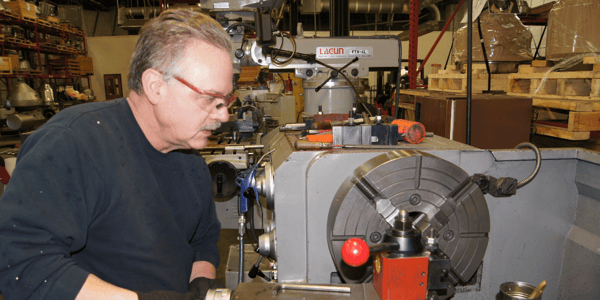 Large dairy companies can be crippled by downtime. Our quick work will get your machines back up and churning out your products. When equipment fails, we deliver. There's no dairy centrifuge we can't find parts for, and no dairy parts we don't specialize in replacing. That's just the way we do business.
Maybe your whole machine keels over while you're in the middle of production. We've built our dairy centrifuge repair service to handle breakdowns with downtime in mind. Most machines can take up to a year to replace. With our stock of machines, we can have you back in production in a few months. But it doesn't end there. Using our remanufacturing service or rental bowls can get you back in action even quicker than you can imagine. Our speed is one of a kind.
Those are just some of the reasons large dairy companies are relying on us. If your dairy company needs service, we'll be the first in line to help you make repairs. Working with Separators gives you a few distinct advantages, especially when you're met with the uncertainty of a breakdown.